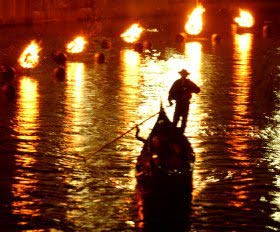 Discover The Renaissance City.
Providence, Rhode Island where rivers light up the evening and smoky air mingles with gentle music.  Human statues puzzle passersby "Did that statue move?" Take a step back in time.  An entire city transforms when the sun goes down,  the river cauldrons are lit on fire and the gondolas drift by.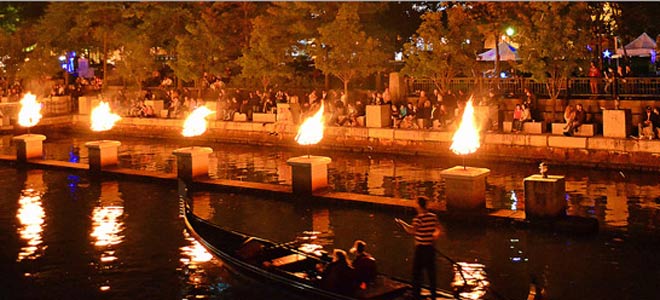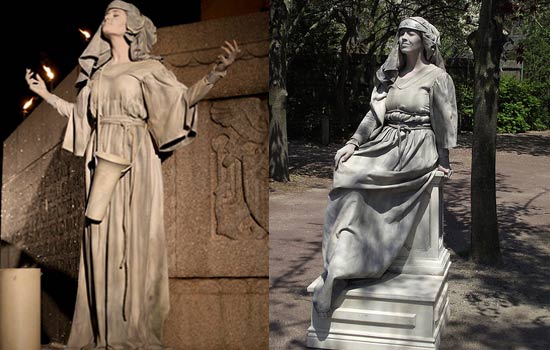 My Coastal Muse is planning a tour of the ocean state this fall. In addition to the romance of Waterfire you'll take in her foliage while dining on the Newport Dinner Train. Ride on Ocean Drive and see the home where Jacqueline Kennedy Onassis grew up. Tour a mansion, take in the breathtaking view of the ocean cliffs and look inside the aristocratic lifestyles of the Rockefellers, Vanderbilt's, Astor's and Carnegies.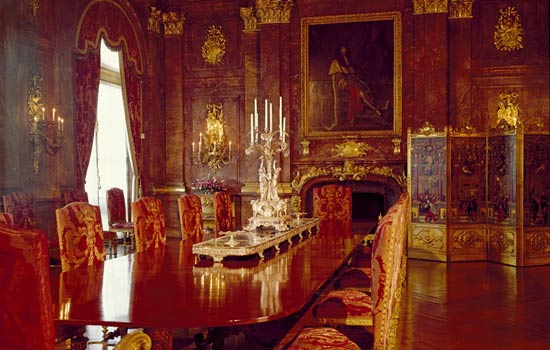 You'll tour Federal Hill, Rhode Island's Italian community rich with gourmet restaurants and small markets packed with Italian delicacies. Relax for a drink in the square and if you dare stroll into Antonelli's Poultry where locals pick out their chickens live and return a short time later to bring them home. Enjoy an authentic Italian lunch before returning to your hotel for a short rest, cocktail party, buffet and then on to the Trinity Repertory Theatre for a spectacular performance.
Experience the freshest seafood, the finest restaurants and even a bit of Rhode Island's gourmet food truck fare.
Tour will be in the fall, dates to be announced.
To receive updates on dates, travel arrangements and reservations:
[contact-form][contact-field label='Name' type='name' required='1'/][contact-field label='Email' type='email' required='1'/][contact-field label='Website' type='url'/][contact-field label='Comment' type='textarea' required='1'/][/contact-form]
Google+ Comments